This is a question many trademark applicants struggle with once they receive a final refusal from an Examining Attorney. An example of an appropriate time to appeal to the Trademark Trial and Appeal Board (TTAB) is when the Examining Attorney does not submit sufficient evidence into the record to meet its burden of making a prima facie showing that the mark is not registrable under the Rules of the Trademark Manual of Examining Procedure.  Let's examine the recent case of In re Canada Enterprises LLC, Serial No. 85026331 (September 27, 2013) [not citable as precedent], where the Examiner needed to prove that the proposed mark, JIN-JA for herbal tea was merely descriptive of applicant's identified goods.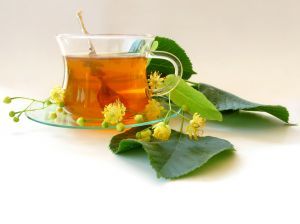 The test for determining whether a mark is merely descriptive is whether it immediately conveys information concerning a significant quality, characteristic, function, ingredient, attribute, or feature of the product or service in connection with which it is used or intended to be used. Moreover, it is not necessary for the mark to describe each feature or function, only that it describes a single important attribute of the goods or services.  This analysis must be made in relation to the goods or services identified in the trademark application. Lastly, one must determine the significance the term will have to the average consumer of the goods or services in the context of the specific manner of use. Refusal based on the trademark being merely descriptive of the applicant's goods is a common ground for refusal. In the case of In re Canada Enterprises LLC, the fact that one of the significant ingredients in the herbal tea was ginger was not contested. Thus, ginger is merely descriptive of the applicant's tea. The issue that the Board had to determine was whether the applied for mark JIN-JA will be perceived by the average consumer as a misspelling of the phonetic equivalent of the ingredient and descriptive word "ginger".
In trademark law, there is a general rule that a creative spelling of a mark that is the phonetic equivalent of a "merely descriptive" word for the mark, would be considered descriptive as well, if the average purchaser would perceive it as the descriptive word (TMEP 1209.03(j)). See In re Dean S. Carlson, 91 USPQ2d 1198, 1203 (TTAB 2009) (where the Board found that the mark URBANHOUZING would be perceived by consumers as the equivalent of the descriptive term Urban Housing). Here, the applicant argued that U.S. consumers would not pronounce the mark JIN-JA as "ginger", and therefore cannot be the phonetic equivalent of the descriptive word ginger. Applicant argued that the mark was a play on the word "ninja" because the tea's spicy flavor packs a powerful punch.